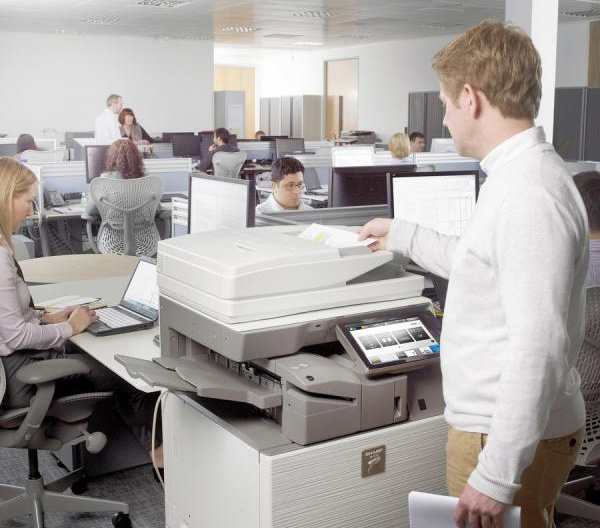 Solutions
We sell a wide range of colour and monochrome printing solutions which can be connected to your network (or not). We provide a wide range of products for our professional clientele, including: photocopiers, printers, fax, scanners, shredders, large format printers, binders & network software solutions.
Security
You can now scan, classify, centralize and share your documents safely whatever their origin.
Financing
We can offer you financing best suited to your budget, giving you all the detailed explanations on the different financial products offered.
OVER TWO DECADES OF EXPERIENCE
We have been in business for over fourteen years selling photocopiers, printers, toner and other office equipment.
BEST IN THE BIZ
Whatever your office needs, OES is there for you from the first sales call, network installation, training, and maintenance throughout the lifetime of the equipment.
WHAT SETS US APART
In a technical era where most photocopiers can provide a similar result, the difference is our team, which is firmly dedicated to our customers.
REPAIR & MAINTENANCE
All our photocopiers benefit from our service contract that includes: Total maintenance with service calls within 4 hours, as well as our unmatchable 7 year guarantee on all copiers sold and leased (ask a rep for details).
100% Satisfaction Guarantee
5 MAIN REASONS TO CHOOSE OES QUEBEC
Whether you have 20 photocopiers or a small tabletop MFP, you will receive the same impeccable service. Every customer is treated with equal importance, no matter the business size.
OES is led by an expert team with over two decades of experience in the office equipment solution industry. As an independent dealer, we are able to forge close partner-led relationships and respond proactively to each customer's individual needs. OES invests heavily in training and development to ensure our team is equipped with the skills necessary to keep your company at its peak productivity.
Choosing a supplier is an important task, as the partnership will affect your productivity for a long period. This decision should be based not just on the cost of the equipment, but the reliability and trust-worthiness of your supplier. We strive to provide the highest quality of service to ensure total satisfaction, which is why we are rewarded with a high customer retention rate.
OES relies heavily on word of mouth advertising. We know that a satisfied customer's reference is worth more than any advertising campaign; therefore, we strive to achieve total satisfaction from sales, service, accounting and customer service. The references and referrals that we receive from our customers are simply priceless.
Changing suppliers can be a daunting process and clients are often unsure of the necessary process to follow. We can relieve this burden, making the transition to us as seamless and smooth as possible. Our goal is for our customers, new and old to be as productive as possible using our solutions.