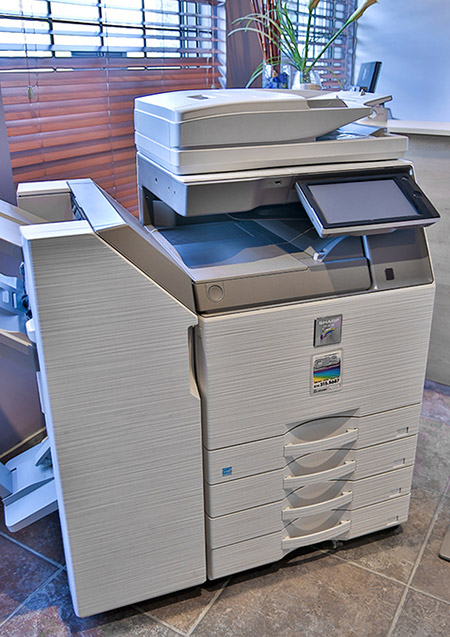 OFFICE EQUIPMENT SOLUTIONS INC., is an authorized reseller of Sharp office equipment, a company recognized globally for its solutions and its unique electronic products. Our challenge midway through our second decade in business, is to provide our customers with the optimal product for their home or office, along with impeccable service, which together will allow their work to flow and they can be more productive. As Sharp business products, increase productivity, the customer will benefit from a reduction in costs. Sharp products are designed to help businesses to easily contact, communicate clearly and stimulate creativity as never before. Sharp is dedicated to improving the lives of people through the use of advanced technology and a commitment to innovation, value, and design.
We are proud of our present achievements and look forward to the future. Our desire is to be a true partner and assist you in the installation and the functioning of your photocopier, thus ensuring the best possible return of investment. We invite you to contact us to learn more about OES Quebec.
REPAIR AND MAINTENANCE
With long-term training and experience, our technicians provide quality service benefits relating to the installation and support of your machines. OES has always considered service as a priority, thus we have implemented a maintenance policy, guaranteeing our customers our commitment to quality, through the hard work and experience of our trained and certified technicians.
All our photocopiers benefit from our service contract that includes: total maintenance, with service calls within 4 hours; as well as, all the consumables (toner, drum, parts…) with the exception of the paper and staples.
Our team will always be available to help the customer when needed.