A powerful multifunction capable of printing at a speed of 22 pages per minute.
A perfect integration and versatile multifunction thanks to a powerful color scanner at 70 scans per minute.
A guarantee of quality and print reliability with unique technology: Simitri® HD toner and Emperon ™ print controller.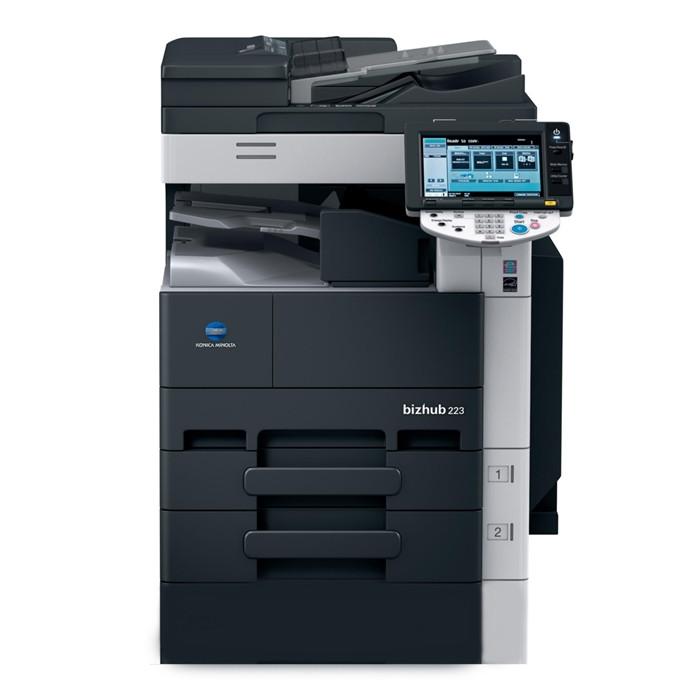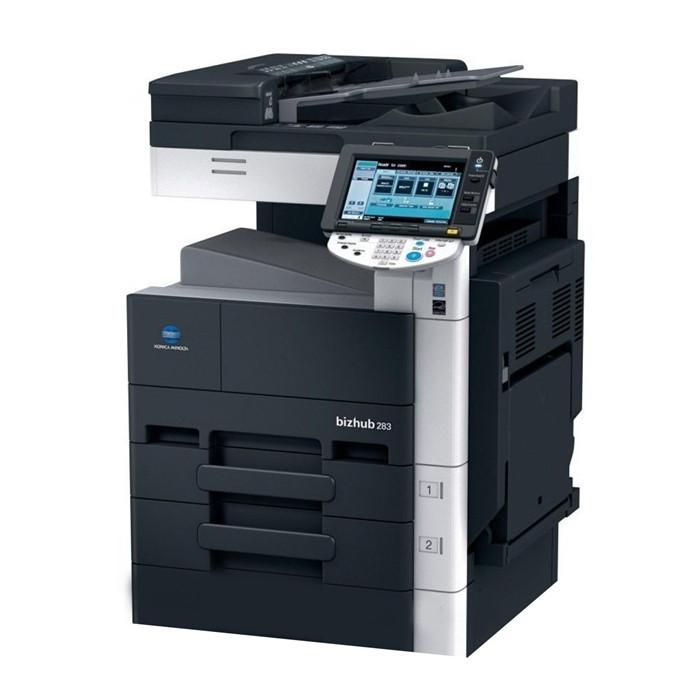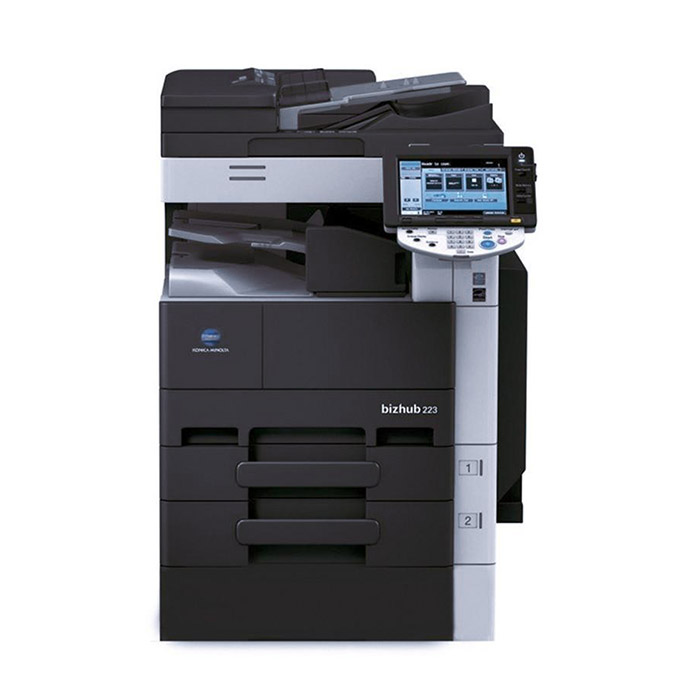 Today, almost every workflow involves colour in some form or other. Colour output is not always required, but colour input, via colour scanning, is essential in the modern office. Colour is indispensable for the electronic workflows of teams, workgroups and departments in more or less any business field, including banking, finance and insurance, accounting and personnel. Konica Minolta satisfies these demands with its range of innovative workflow professionals that combine comprehensive black & white output capabilities with flexible and creative colour input functionality.
With their fast and efficient colour scanning features, the bizhub 223, bizhub 283, bizhub 363 and bizhub 423 integrate seamlessly into any workflow. In combination with b/w output speeds of 22/28/36/42 pages per minute, the workflow professionals enhance existing output fleets with exactly the appropriate capabilities. As true A3 multifunctionals, they provide complete office communication functionality and print, copy, scan and fax.
In combination with Konica Minolta's efficient and versatile software applications, the bizhub 223, 283, 363 and 423 are ideal tools for efficient document capture and distribution workflows, helping to save time and reduce costs. They perfectly complement the Konica Minolta bizhub portfolio that covers b/w speeds between 22 and 75 ppm and colour speeds from 22 to 50 ppm. All of these Konica Minolta multifunctionals adhere to the bizhub OP concept, feature the same Universal Design, operation and feature set, and can be enhanced with extended applications and solutions.